It's the story of a bottle... It contained wine which taste we ignore... Its owner washed it and dried it in order to re-used this bottle for a very special goal... This John or Jane Doe, pushed by curiosity, distress, joy, will make a plea... An emergency call, a help call, a call to understand, a call to exorcise, a call to call... Slid a letter, a postcard, a parchment but also coins or other stuff in this bottle... Throw it away in the ocean so it can wander with the tides, storms and winds... The bottle will be shaked, damaged by sea salt, maybe destroyed on rocks, eroded by sand... The bottle will meet some sea creatures but also seagulls... The bottle will have to avoid traps like fishing nets, boat shells and drifting icebergs... Then with a little bit of luck, this bottle will make land, run aground on a beach and will be pick up by a walker dreamer... It will read the message if it manages to decipher it and maybe it will demonstrate... Like a Scavenger Hunt, it will try to find the bottle thrower...
---
"Taking account of the bottleneck number, Paris has really been bottled"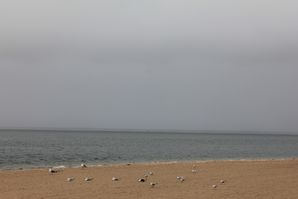 From a literary point of view, the bottle throw was a fantastic way to save the desperate hero of a desperate situation in a desperate place... Jules Verne, among other, was fan of this escape way in The children of Captain Grant or The mysterious Island. From an historic point of view this time, the bottle throw in the ocean is not a legend... There are some urban legends about shipwreckers helped thanks to a finding bottle. But there really are some bottles with touching messages... Then I decided to talk about some of these bottles... Why not ? The wine is full of secret but the bottle too !
- In 1914, British soldier Private Thomas Hughes wrote a letter to his wife and put it in a bottle thrown in the British Channel. He was killed two days after in France. The bottle was found in 1999 by a fisherman in the Tames River. Sadly, the soldier's wife died in 1979. But her 86 years old daughter got finally the letter in New Zealand, her new country.
- In December 1945, Frank Hayostek, an American soldier, put a message in a bottle while returning from war to the USA. In his message, he explained that he is a young guy of 21 years old and that it's the third time he is spending Christmas far from home. Eight months later, he received an answer of 18 years old young Irish girl Breda O'Sullivan. During seven years they are going to write to each other (70 letters) and were living a romance. During summer 1952, Hayostek went to Ireland to meet her love. He will stay 15 days but it wasn't a nice time : press was aware of this incredible story 'message in a bottle' and followed the couple. O'Sullivan, facing this media euphoria, asked Frank to leave. They will keep in touch but fast will stop writting to each other. Maybe if they kept their romance secret, they will have lived a nice love story...
- 97 years and 309 days : it's the age of the oldest bottle found today. In 2012, the captain of the Copious found a perfect bottle in its nets around the Shetland Islands. This bottle was part of a 1890 bottles lot thrown by the Shipping School of Glasgow in 1914 in order to discover the streams around Scotland. Funny coincidence : in 2006, a bottle of this same lot was found by the Copius, but it wasn't the same captain ! Then he had the record of the oldest message in a bottle found in the Guinness. Sadly, his record has been beaten of 5 years.
Maybe you will, one day, throw up a bottle in the ocean... Choose a nice one !
---
Trailer 'A bottle in the Gaza Sea'... A nice movie, a nice story...